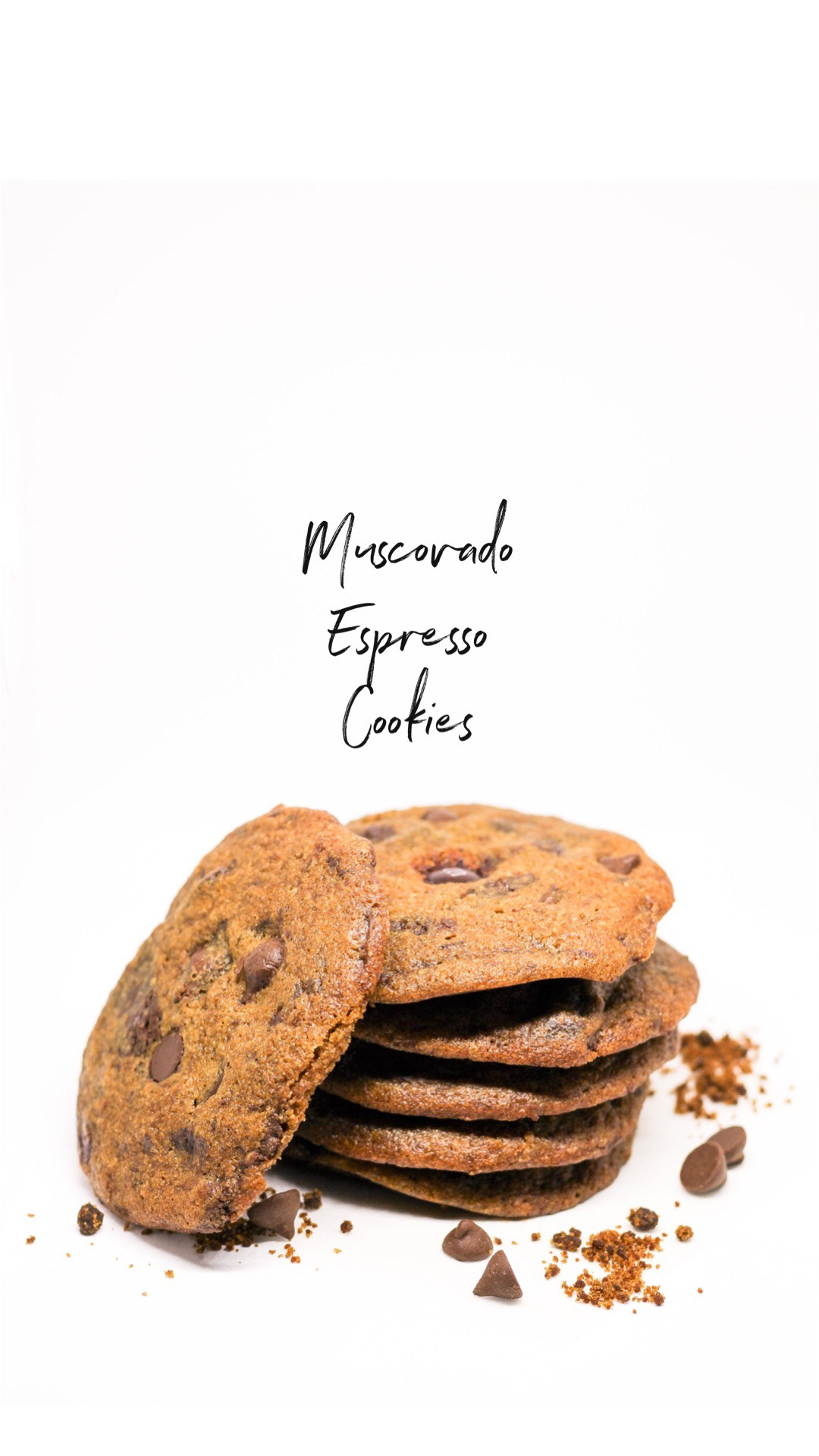 Muscovado Chocolate Chip Cookies Recipe
1 3/4 cup all-purpose flour
2 teaspoons kosher salt or 1½ teaspoon table salt
1 cup (2 sticks) unsalted butter
2 teaspoons vanilla extract
1 teaspoon espresso powder dilluted in 5ml hot water
1 cup semisweet chocolate chips
5 ounces dark chocolate, chopped
Preheat the oven to 350˚F (180˚C).
In a medium bowl, sift together the flours, salt, and baking soda. Set aside.
In a large bowl, add the sugars, vanilla, espresso powder, and butter. Cream together with an electric hand mixer until light and fluffy, 1-2 minutes.
Add the eggs and beat until incorporated.
Add the dry ingredients, about ⅓ of the mixture at a time, and beat between additions until just incorporated. It's okay for there to be a bit of unmixed flour on the edge of bowl, this will be incorporated in the next step.
Using a wooden spoon, fold the chocolate chips and chunks into the dough
Scoop the cookies onto a parchment paper-lined baking sheet in 3-tablespoon-sized mounds.
For optimal flavor, cover and refrigerate for 1 hour or, even better, overnight.
Evenly space the dough 3 inches apart from one another on a parchment paper-lined baking sheet. 
Bake in a preheated oven for 12-14 minutes.
Let the cookies cool on the baking sheet for 2-3 minutes before transferring to a cooling rack to cool completely.